More Website Templates @ TemplateMonster.com. July 16, 2012!
01
1883
The First Generation Wendl & Lung
Established by Mr. Stefan Lung (1876-1954)
and Ms. Auguste Lung (1883-1966) in 1883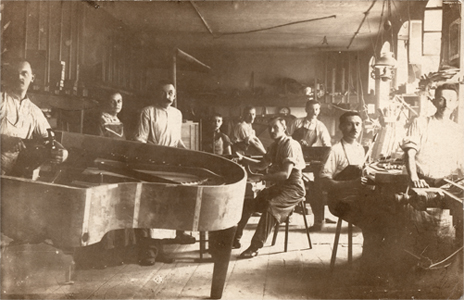 In 1890, Mr. Stefan Lung studied piano manufacturing in BRuDER MIKULA piano factory. Later, he finished his apprenticeship from ?ser und Wirth, a famous musical instrument manufacturing factory in Vienna, Austria. After being familiar with all piano manufacturing techniques at that time, young Mr. Stefan Lung established his own piano factory in 1910 and started to produce piano shell and sound generator (marker) in District 6, Vienna. In the same year, his piano factory moved to Aegidigasse 6 in the same district and produced the first piano there. Cooperating with Mr. Johann Wendl, Wendl & Lung Company was formally registered materially.
Wendl & Lung piano sells pretty well in the whole Europe and Middle East region. Several types of Wendl & Lung grand pianos were the best-selling pianos at that time for its well-rounded and infectious sounds. In 1926, the production of Wendl & Lung exceeded 1,000 for the first time and the company moved to 101 Mariahilfer, which was the company's headquarters until 2004.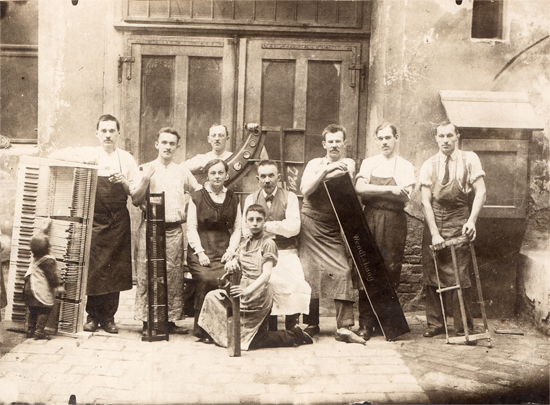 02
1912
The Second Generation Wendl & Lung
She is the only child of Stefan Lung. As a paragon of successful woman in that time, she won the title of Piano Manufacturing Expert.
This was the second woman who won this title since Nanette Streicher in piano manufacturing history of Austria.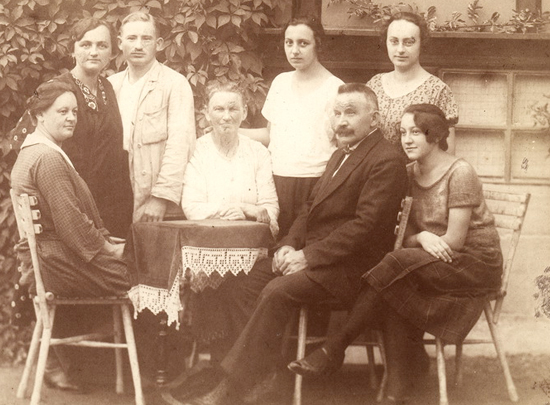 At the time of World War II, although the chaos of the world pattern affected the development of many production industries, piano industry still developed in its own way. Pianos after World War II was not taken as luxuries, yet mass production occupied a dominant position, and gradually showed the trend of lower prices. Some even predicted that automatic piano will take the place ... ... but on the other hand, pianos made with exquisite workmanship stood out from competition meanwhile with price and sales not being impacted; Bösendorfer of Austria, Steinway of Germany and "Wendl & Lung" of Vienna still ranked at the top of famous piano sellers. Unfortunately, Anton Veletzky of "Wendl & Lung" family failed to survive from World War II. Stefanie and her two sons, Alexander and Anton, insisted on piano manufacturing spirit of "Wendl & Lung" brand and endeavored to expand and operate the well-known piano brand from 1954 when her father died to 1959.
03
1933
The Third-generation Wendl & Lung
Alexander Veletzky, born in 1933, Piano Manufacturing Expert (wife: Margarete Velezky Geb Steiner. Gattin, born in 1938)
Children: Susanne Veletzky, born in 1958, and Peter Veletzky, born in 1960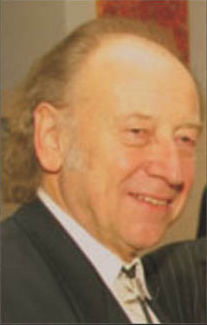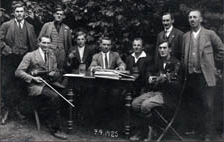 Alexander Veletzky, specialized in maintenance and appraisal of clavichord, took over Wendl & Lung factory in 1959. He is a piano connoisseur certified by Austria state and was awarded national honors for several times. He acted as president of Austrian Piano Manufacturing Association until his retirement. Therefore quality professionalism and trust of "Wendl & Lung" won a good reputation in its industry thanks to the authoritative position held by Alexander Veletzky in piano field.
04
1960
The Fourth-generation Wendl & Lung
Peter Veletzky,born in 1960, was praised as Piano Manufacturing expert
He, brought up and nurtured by his grandmother and father, became the youngest piano manufacturing expert then when he was 22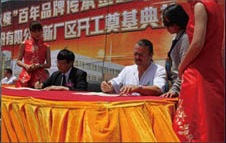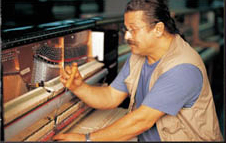 He took over piano store in 1994 and acted as skilling instructor in China as invited by Chinese piano manufacturer since 1999. In 2004, "Wendl & Lung" pianos manufactured jointly by Wendl & Lung Piano and Hailun Pianos Co., Ltd. of China in 2004 even were sold to European, American and Japanese market. In 2011, Austrian hundred-year brand "Wendl & Lung" was formally integrated into Hailun Pianos Co., Ltd. of China, which will show a new and bright prospect in China, the biggest piano market in the world.